Regular price
$299.00 USD
Regular price
$499.00 USD
Sale price
$299.00 USD
Unit price
per
Sale
Sold out
This sauna is a great choice if you've got awesome views, or if your property is on a slope. "Varme" means "warm" in Danish. The main form of the building is split by a void form, creating a covered patio.  This patio has a nice spot to take a shower and change, plus a place to stack up firewood for when you're using the sauna.
Right across from the patio entrance, there's a cold plunge pool where you can cool off after a sauna session. If you are not fond of cold baths, you can also swap them for a hot pool.

Inside the sauna, there's a big window that goes from the floor to the ceiling. You've got three levels of benches to sit on, and a wood stove that you can load up from inside the sauna itself. The ceiling is pretty high, which makes superior 'loyly' – it's extra good because of the small difference in temperature between your feet and your head.
This is a preorder offer. The full plans will be ready this fall, so you can get them now at a discounted price.
Description

The project contains :
- Plans, Sections, Elevations
- All necessary details
- Framing drawings of every wall
- Detailed project worksheet with bill of materials
- Detailed text description to guide you through your build
- Our support after the purchase. Call or email anytime.
Details

Dimensions: 19' x 9' (6m x 2.8m)


Height: 10.5'

Suitable for: 6-7 people

Cost to build: 12,000
Can I customise this sauna?

Yes! You can reach out to us about customization and we will provide you an estimate about the cost of customization.
View full details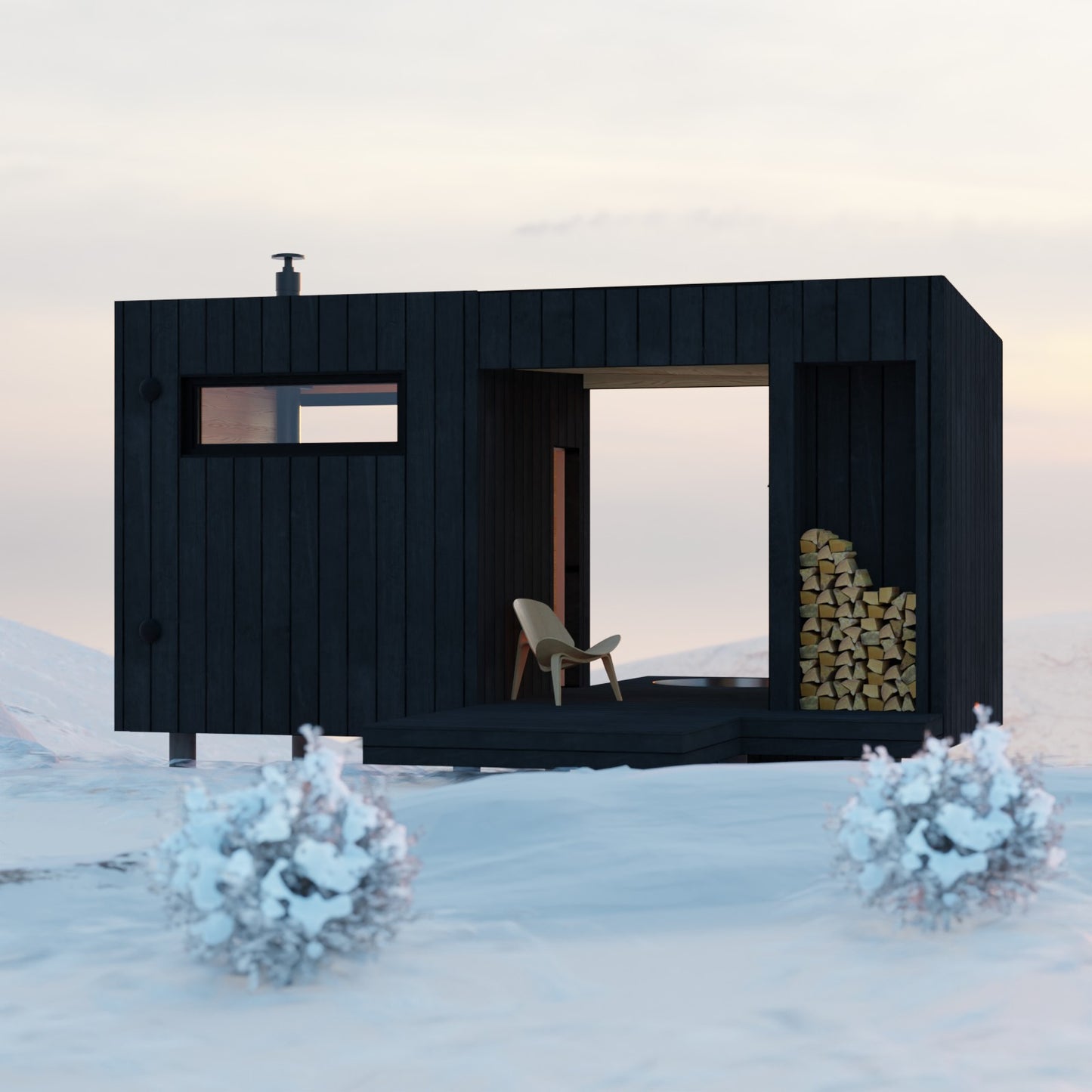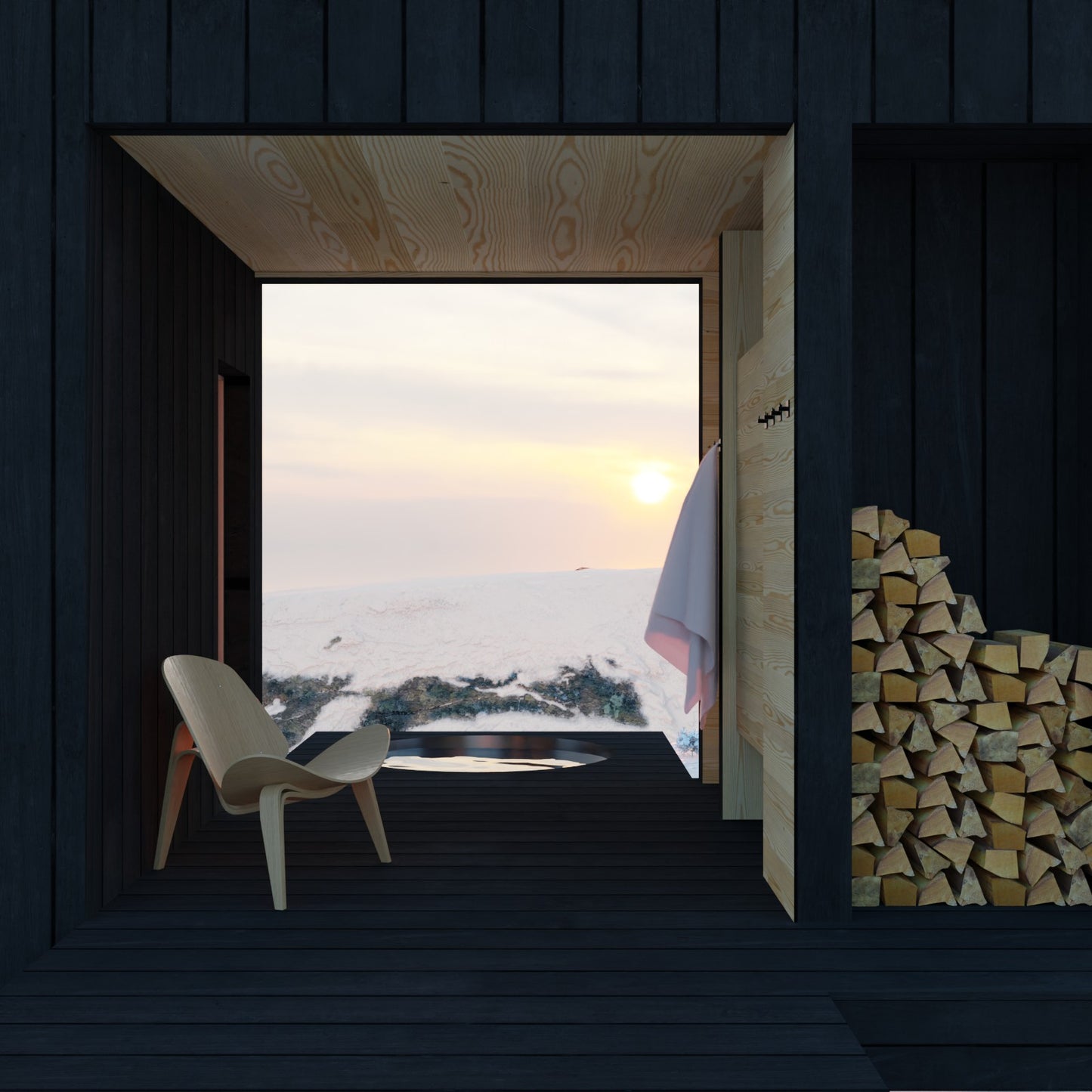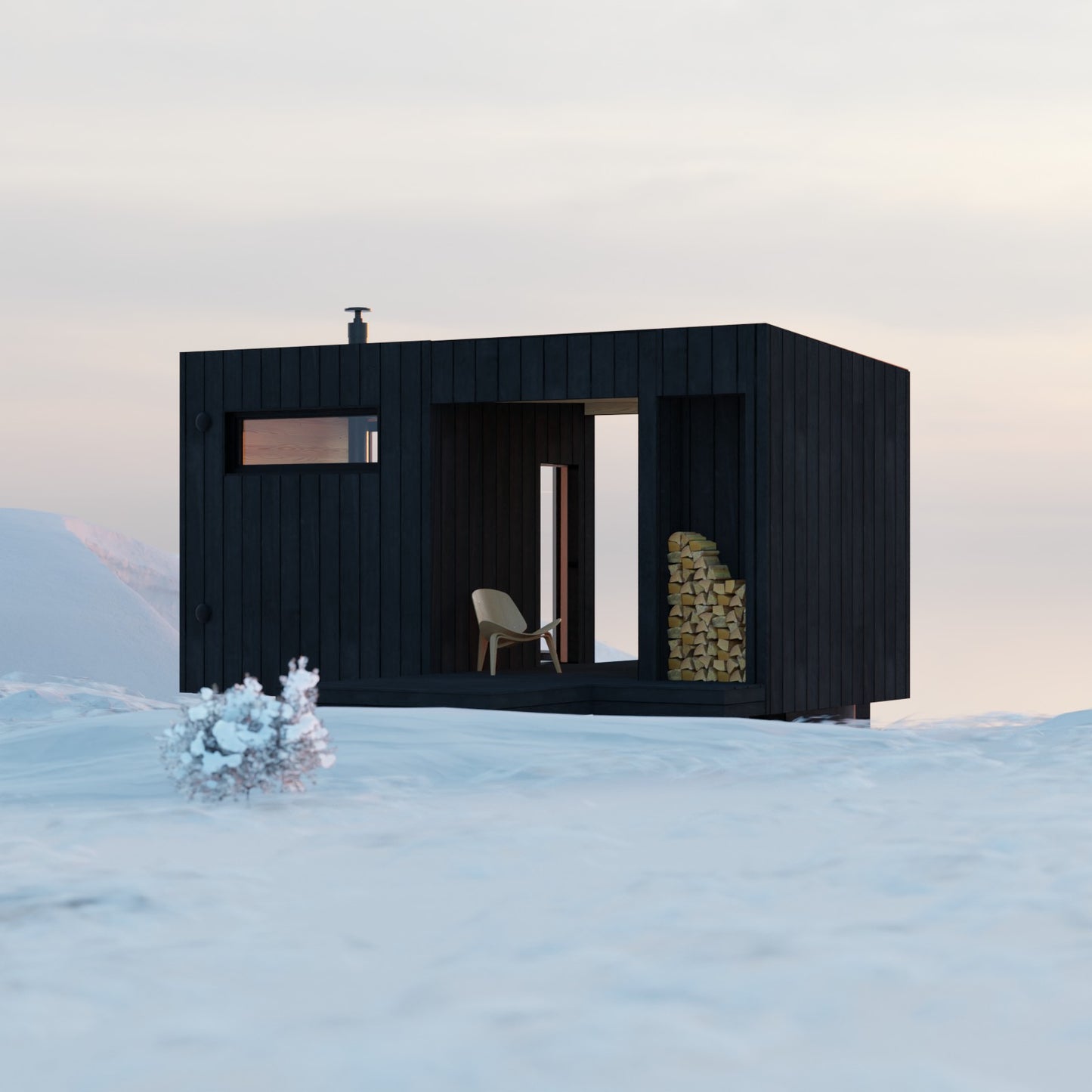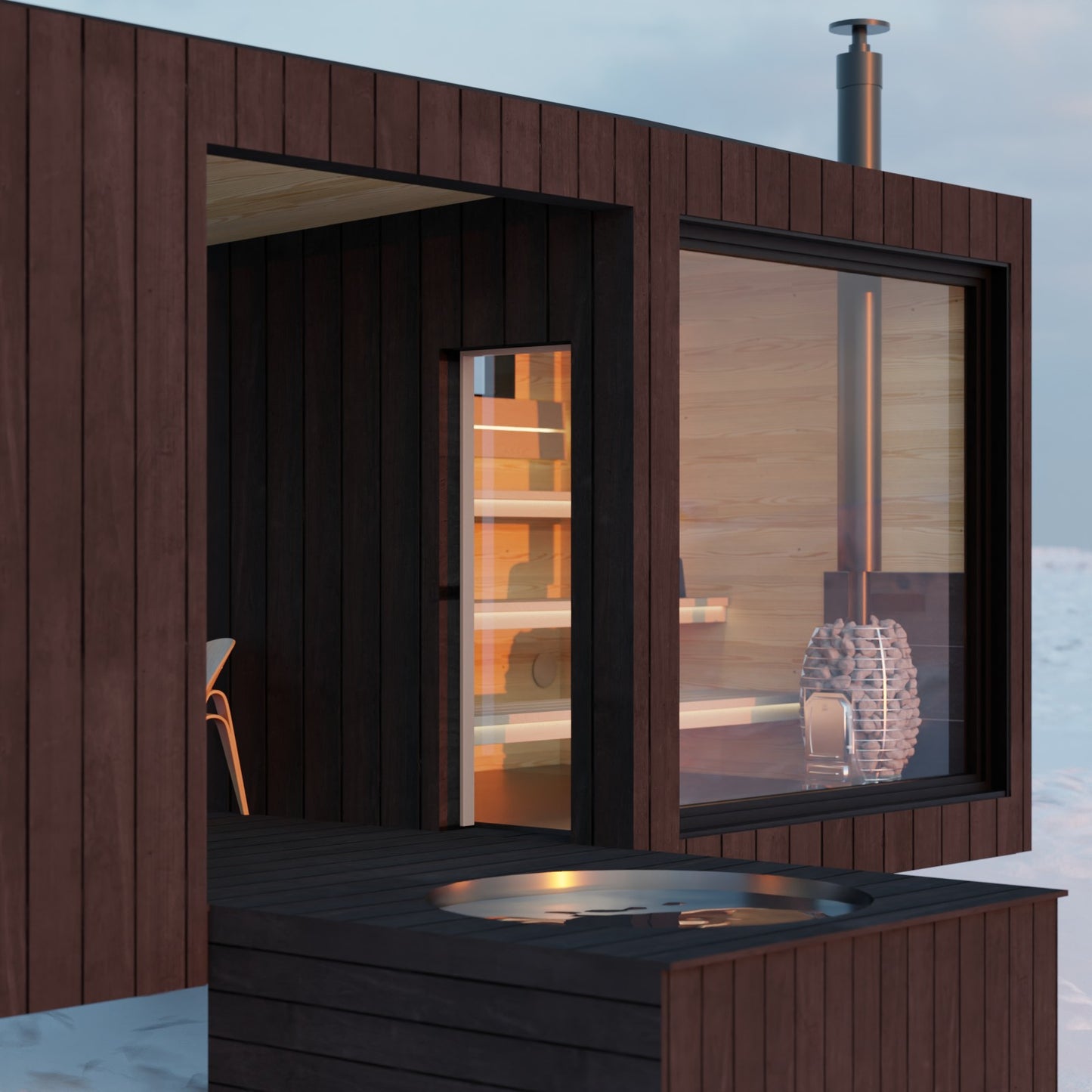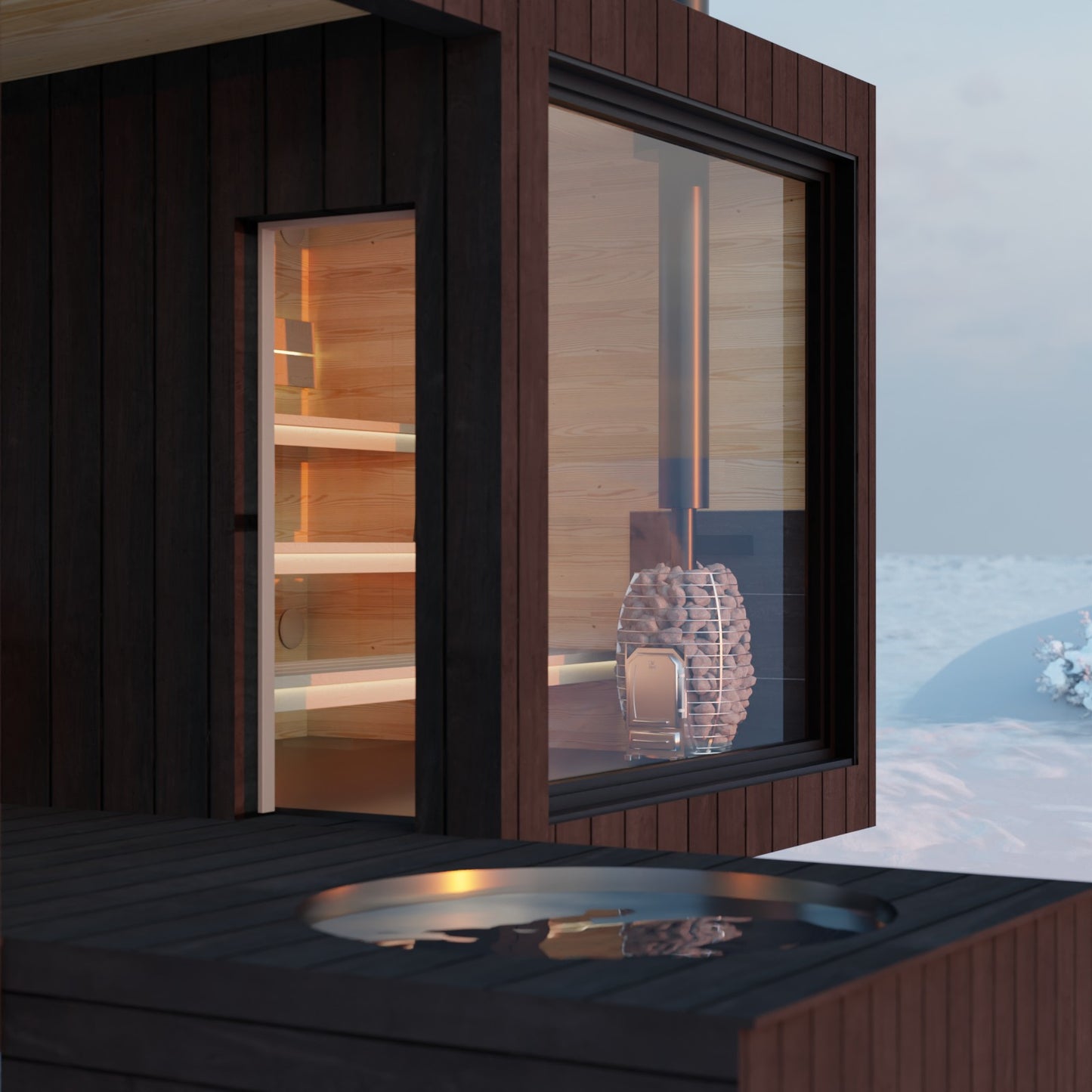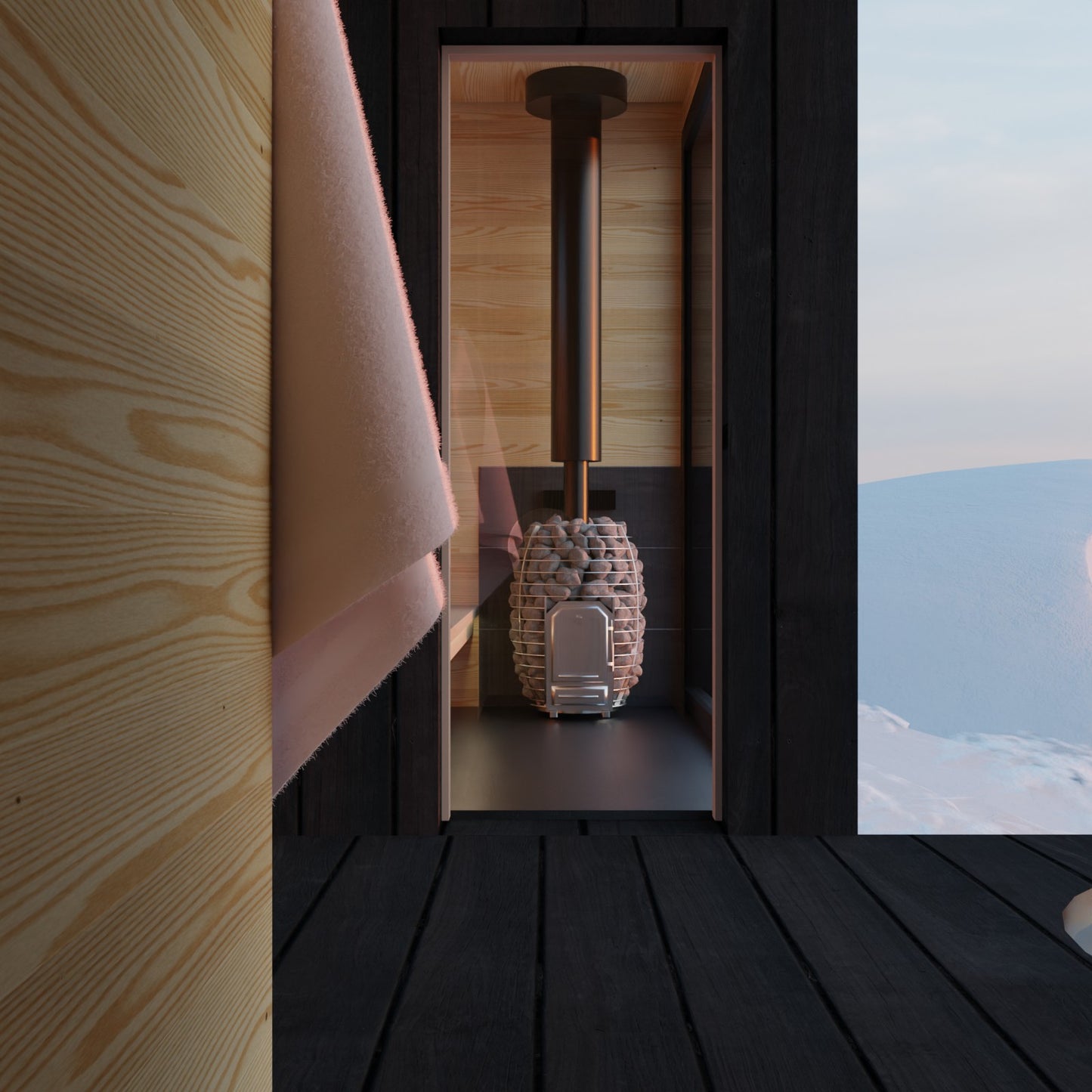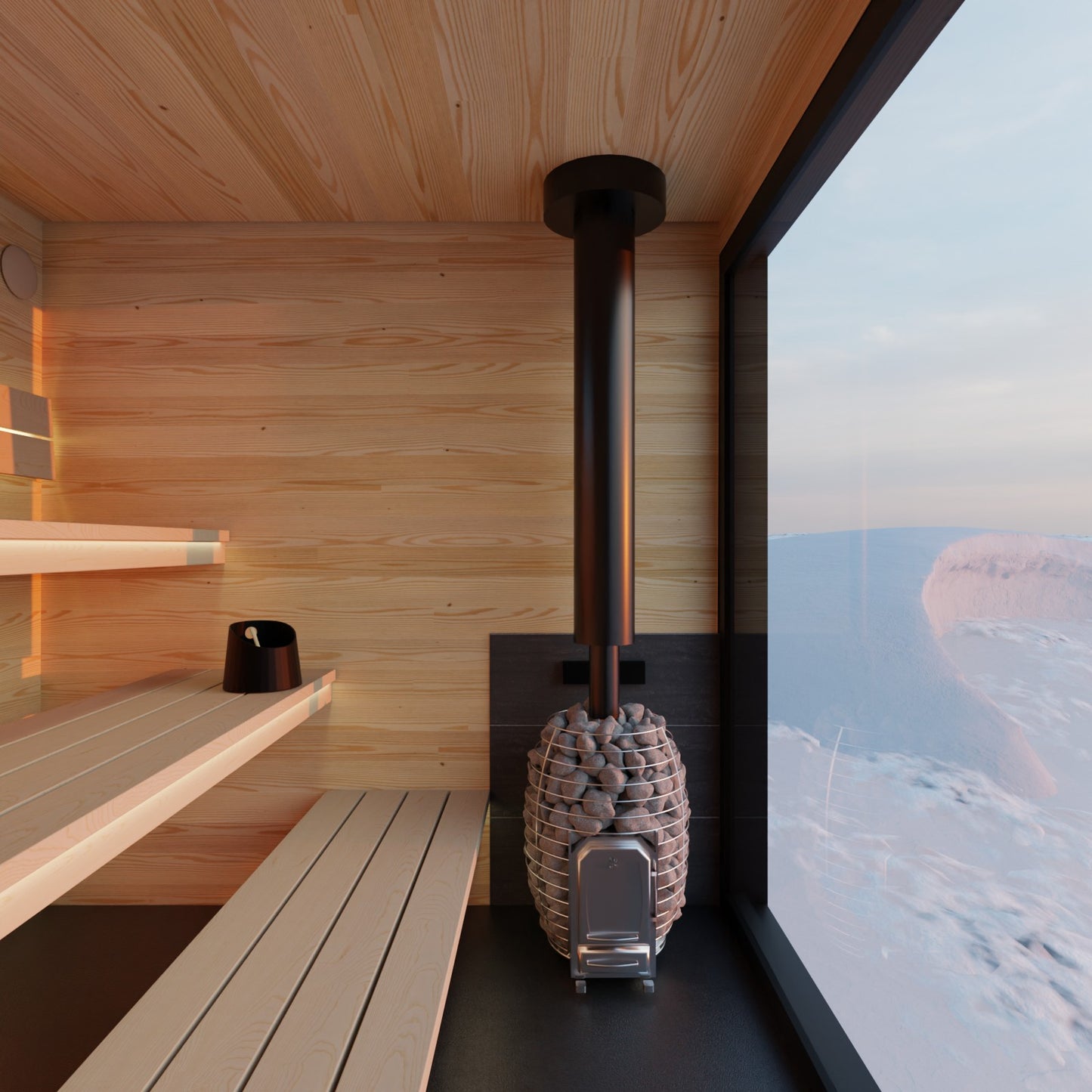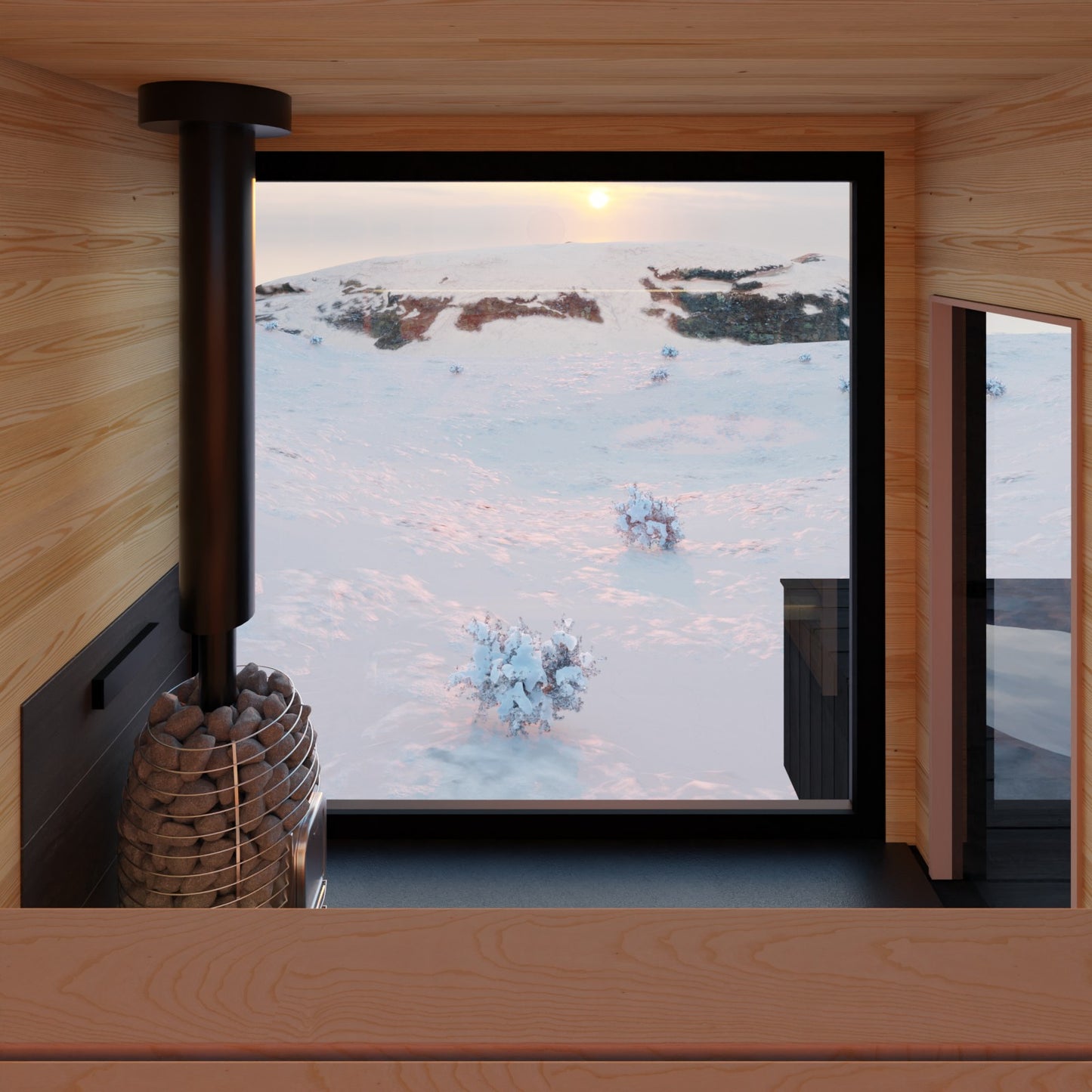 Testimonials
Artur Zawisza, @allmoy

"I am happy with the product in terms of the price, the quality of the drawings, as well as the help I received after the sale, when I built my sauna"

Dawid Hudyka, CEO tutu.pl

"I am happy with the project, the text description is very detailed. The drawings are clear and easy to understand for anyone. The project helped me with my owne sauna design."